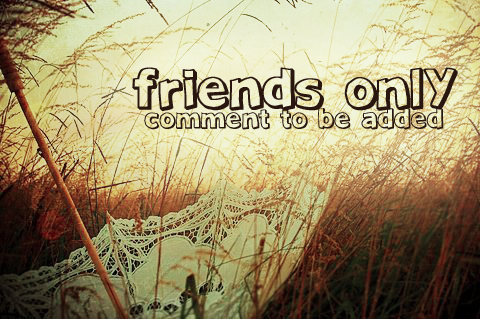 Leave a comment and I will add you back! ^_^
*slaps wrist*
I'm a bad girl. I must not leave such huge gaps between my livejournal entries.
What better time to update my livejournal on a Sunday morning in bed with America's Got Talent in the background. Life has been pretty uneventful but busy over the past couple of weeks, which of course is no bad thing. Spent last week in Glasgow with Josh. It was nice to be with him for more than a couple of days. Unfortunately I'm not going to be able to see him to probably August now. I have to work at my parents take away at the weekends now cos the person who works in the counter has gone to Malaysia for 2 months and I do not have any time off work now till mid October. :0( I think I may just tell a porkie pie, say I have some important do in August and make up my hrs to get the day off.
The week prior to Glasgow, me and some mates from work went to Blackpool for the weekend on a caravan holiday. I have to say Blackpool during the day time was good fun but I am never ever going up there again for a night out. It was just so tacky and full of drunken stag do, hen nights and chavs. It was just not for me. Unfortunately the weather was not good enough for the beach so we spent the whole day in the arcades and Blackpool Tower. Blackpool Tower was surprisingly big, spent the whole day wandering around it and watching the circus inside. I did find that it turned out into a bit of a lads weekend as there were 4 boys and 2 girls and I don't enjoy the whole lads mentality. Its so macho. At the moment its like that at work as there has been an influx of young lad temps. The constant scoring points off each other by taking the piss is just annoying.
Speaking of work, its just absolutely awful at the moment. They've taken half our team and made them to someone elses work, leaving only me and Gemma to do our work. Its been pretty awful telling peopler we have not been able to do what they want us to do cos they've shut down our team and theres a backlog of 3 months work! One person on our team is off with swine flu, anothers been signed off for 6 weeks due to depression and the other person who can help comes in drunk and does 2 pieces of work in a day, as opposed to the usual 70! It pisses me off seeing some people get away with doing fuck all and me having to work so hard.
Right, instead of writing a huge update. I'm just going to let some pictures tell the story of my life over the past month.
(
Barmouth
Collapse
)
(
Kim and Daves Wedding
Collapse
)
(
Blackpool
Collapse
)
(
Glasgow
Collapse
)